From Dream To Reality #54 is LIVE!!!! Last week's party was another record breaker for link ups! A HUGE Thank You to all of you!!  I truly appreciate that you take time to come over and party with me! If you are looking for the features from last week, you can find them in the Features Post that was posted earlier today. Maybe you were featured? You should check out the great creations!
Don't forget, V-Day is this week!!
If you're looking for some Valentine's Day Ideas, you might want to check this out:
How about we start the PARTY?!
From Dream To Reality is sponsored by:
BRAG ABOUT IT
Cup of Love with Heart Charm and Birthstones

"Hand Stamped and Custom Jewelry.
Where ONE OF A KIND Jewelry is CREATED FOR YOU!"
Let's start this week's From Dream To Reality!
From Dream To Reality #54
Rules:
– I ask that whatever you post is made by you.
– You must link directly to the specific post.
– Do NOT link posts that are linked to your linky party, your shop or a giveaway.
If you do, YOUR LINK WILL BE DELETED
*~* PLEASE visit other links… they appreciate receiving comments as much as you do.*~*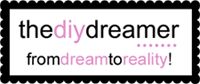 <div align="center"><a href="https://thediydreamer.com" title="The DIY Dreamer"><img src="https://i35.photobucket.com/albums/d189/lexieex/The%20DIY%20Dreamer/DIYLinkPartyButton.png" alt="The DIY Dreamer" style="border:none;" /></a></div>