Seeing pure joy in someone's eyes is the best feeling in the world, especially when you are the one who brought it upon them. Because I was inspired to Share Kleenex® Care, that's the exact look I witnessed in my mother's eyes when I surprised her with a living room makeover!
The living room makeover was a thank you to my parents for always being there for me, for always being available to help no matter the project or situation. A thank you for being great parents!
The new look I gave my parents' living room was inspired by the colours of the Kleenex® Perfect Fit canisters that I recently discovered. My parents' couch has a touch of khaki in the fabric which matched perfectly. From there, I bought decor items that matched the Kleenex® Perfect Fit canisters and I actually carried them with me as inspiration during my shopping trip!
This is what their living room looked like before I livened it up with new accessories and
Kleenex® Perfect Fit canisters:
Reveal time!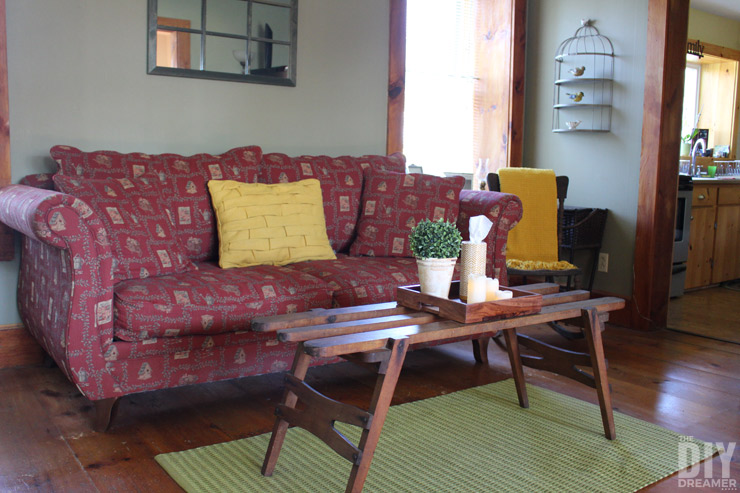 Doesn't their living room look more lively? By adding colourful accessories and changing their coffee table with a smaller table, the room looks so much brighter. I love how the Kleenex® Perfect Fit canisters compliment the space! They are sleek, elegant, and truly an accent piece.
Revealing the updated living room to my mom overwhelmed me with joy. The look in my mom's eyes was pure happiness! I will remember and treasure it forever. She was so happy with the makeover. Seeing her over the moon happy, made my heart so warm and HAPPY. It makes me want to do it again!
Share Kleenex® Care
Would you like to Share Kleenex® Care with someone? Visit www.Kleenex.ca to take advantage of a coupon offer and save on Kleenex® Brand Tissues! It's the perfect time to stock up so that you can Share Kleenex® Care with a loved one at any time.
Something to think about: acts of kindness, giving spontaneously, showing generosity, and Sharing Kleenex® Care bring happiness to everyone involved.
Have you ever surprised someone with an act of kindness to show them how much you care and appreciate them?
Have a wonderful day and Share Kleenex® Care whenever you can, it's a quick and easy way to show you care!

Disclosure: This post is sponsored by Kleenex®. The opinions and language are all my own.