We gave our back porch an entirely new look last year. A beautiful new look, if I do say so myself. The before photos are really worth checking out, you can view them here: My Back Porch has a Fresh New Look. We absolutely LOVE they way it turned out. The only thing we thought was missing was a punch of brightness. So we decided to do just that. We added a fun bright color by building a screen door that we then painted in my favorite paint color: BEHR MARQUEE™ Exterior Satin Enamel in Pistachio!
DIY Screen Door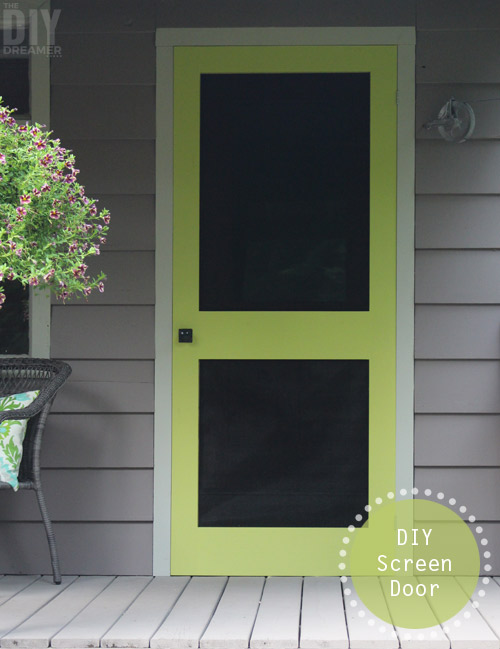 Isn't the screen door pretty? I LOVE IT! We actually built it last fall, but we just got around to installing it a couple of weeks ago. Building a screen door is actually really fun! It's quick and you get to build it just the way you want. It's really a gratifying project. We are planning on building another one for the front of the house!
By the way, I will be sharing the step by step tutorial on Building a Screen Door soon! I took a bunch of photos of the entire process, I just need to work on the tutorial for you.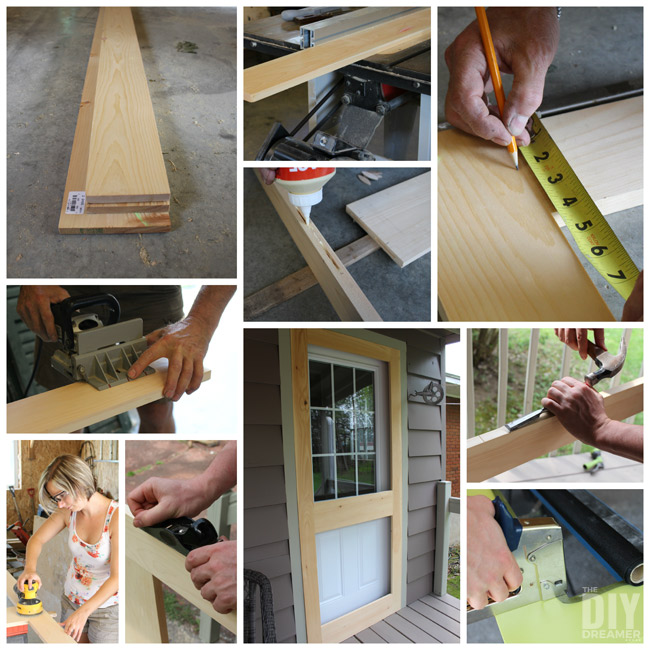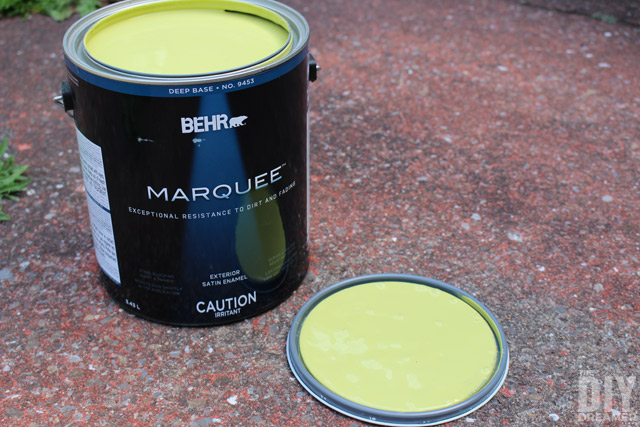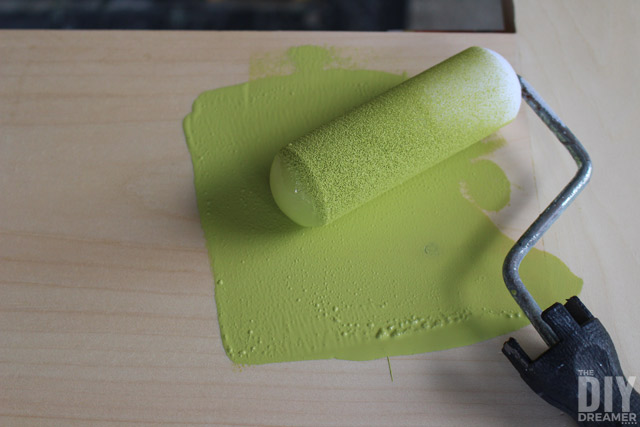 Ready to see more photos of my back porch? I hope so, I'm ready to show it off!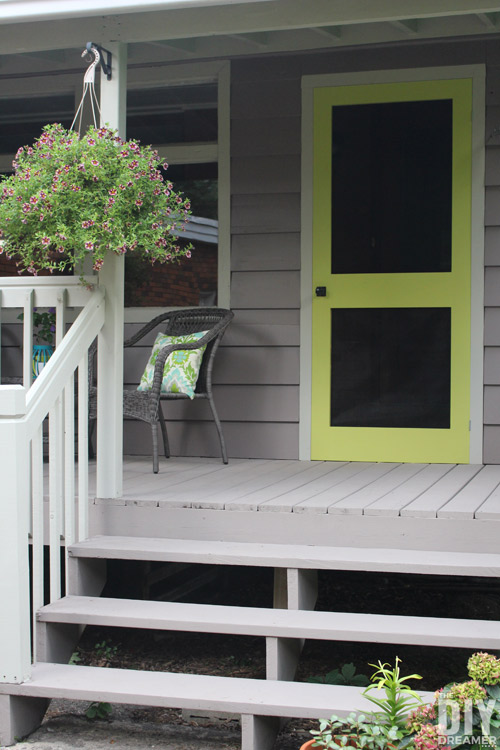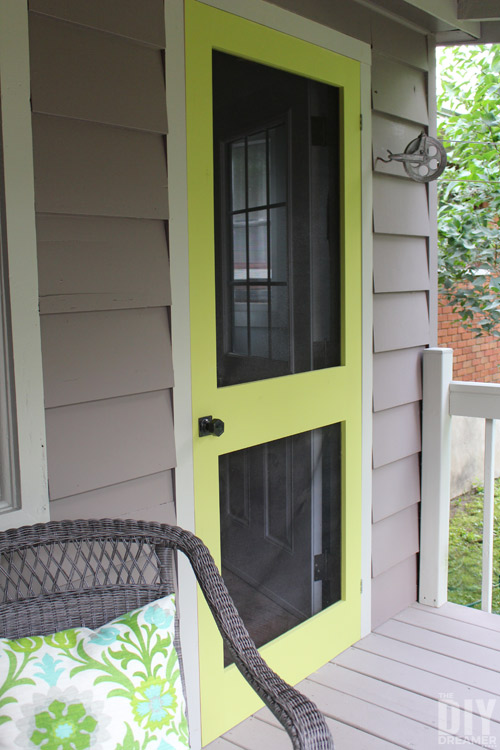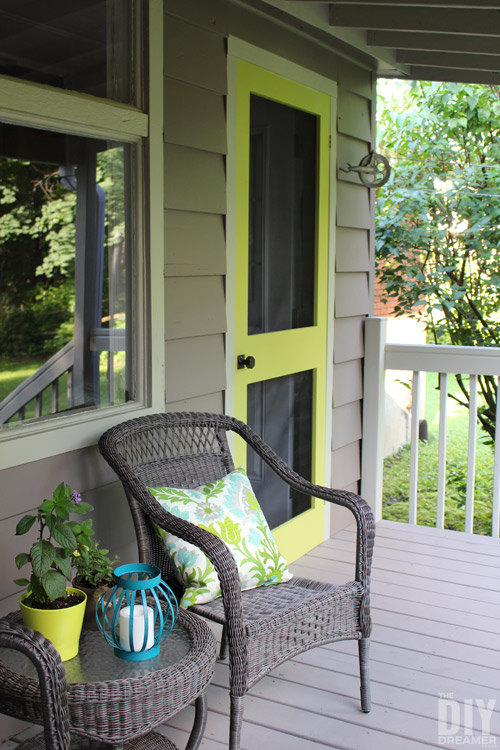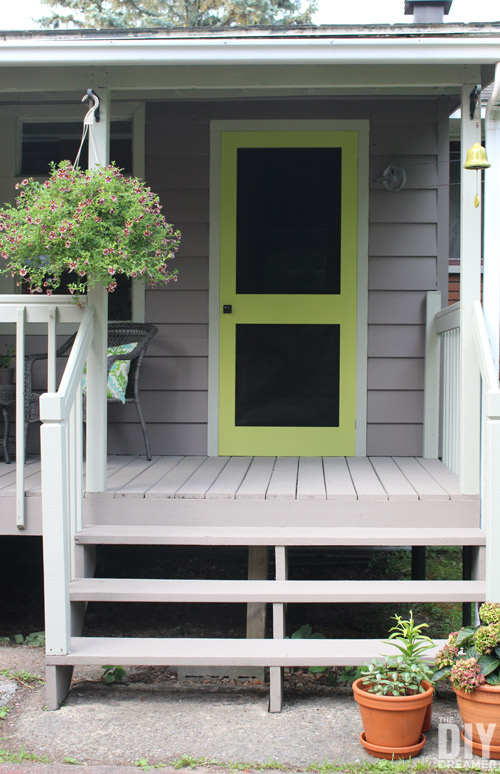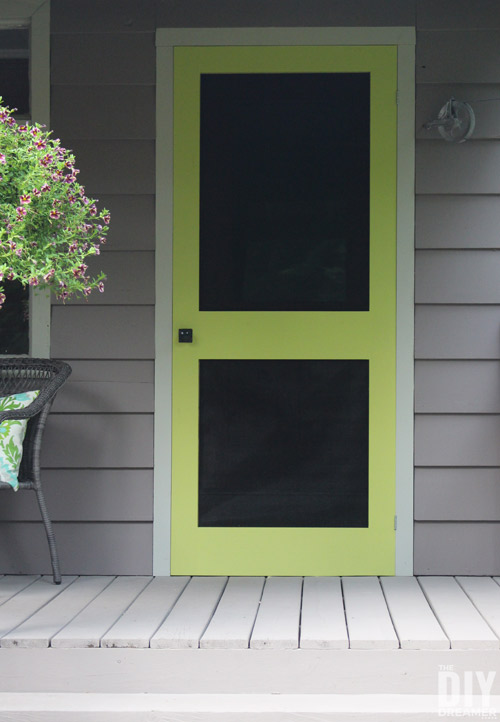 What do you think? It's really pretty right? What do you think of the color? Pistachio is the same color we used on our swing set. We've been spending so much more time on our porch ever since we updated it. We just LOVE IT!
By the way, I have GREAT NEWS to share with you! My friends at BEHR have asked me to join the BEHR DIY Expert program again this year. I'm so excited! I absolutely love BEHR! So that means you'll be seeing a lot of paint projects around here, just like my small entryway makeover! YAY! P.S. You can meet the 2015 BEHR DIY Experts on BEHR's Blog: Colorfully BEHR.
UPDATE: Here's the How to Build a Screen Door tutorial! Enjoy! :)
Have yourself a COLORFUL day!

P.S. I'll be linking to these Parties.
Disclosure: A big THANK YOU to BEHR for sponsoring this post. As always, all opinions in this post are 100% my own.