Cheap way to decorate your home with Wood Frames for your gallery wall.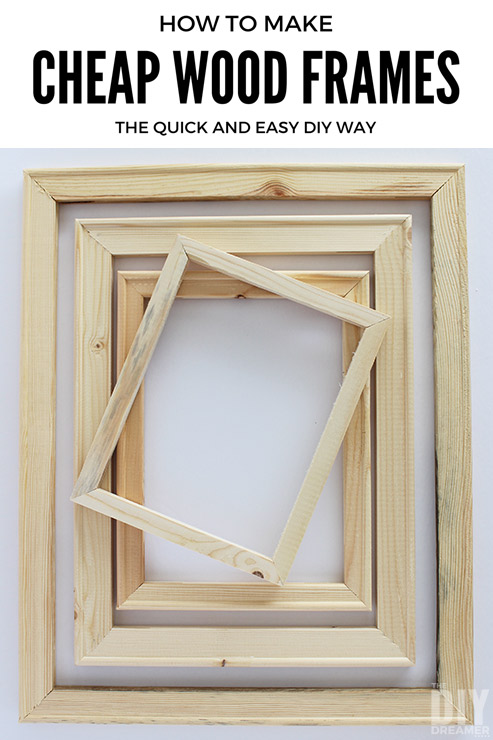 Have you seen beautiful gallery walls displaying wall art and frames in various sizes?
Gallery walls are absolutely beautiful and allow you to display your favorite art, photos, and even statement pieces.
My only issue with gallery walls is that they can be expensive to put together.
However, I found a fabulous way to save on the frames! Want to find out how I made my own DIY wood frames?
This post also contains some affiliate links for your convenience. Click here to read my full disclosure policy.
How to Make Cheap Wood Frames
Supplies: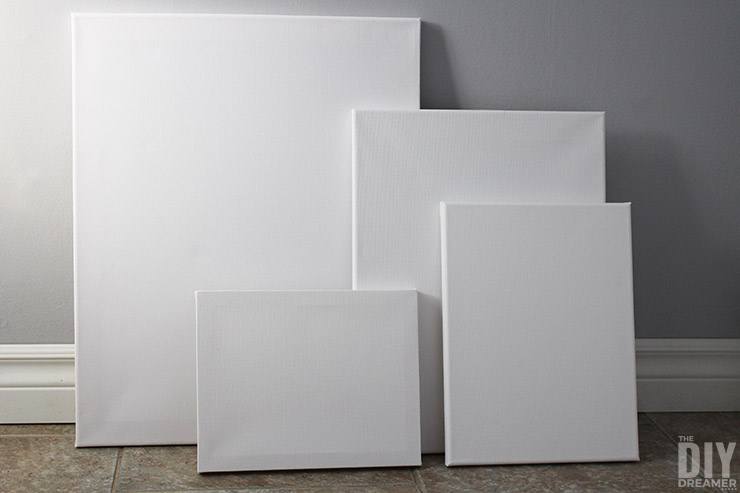 Instructions:
Step 1: I took out various sizes of canvases that I had along with a pair of flat nose pliers.
Step 2: I turned over a canvas and used my flat nose pliers to remove all the staples around the canvas frames.
Step 3: I removed the canvas and look what I found! A super cute wood frame!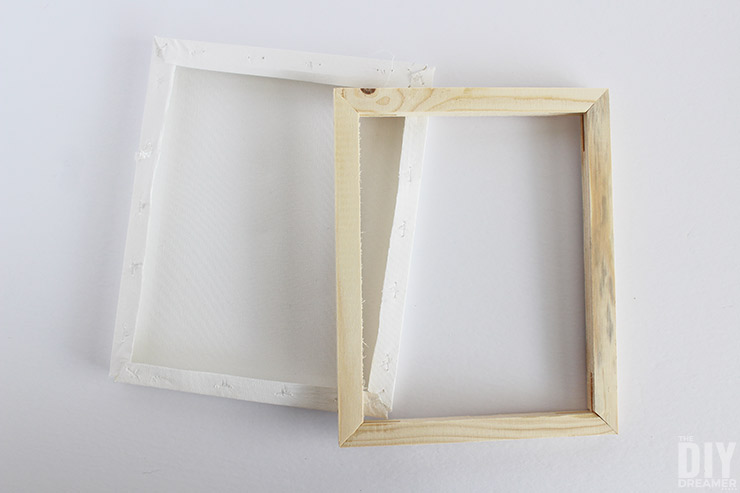 Talk about easy, right?!
Of course I continued the easy process with the rest of my canvas frames.
How to Make Cheap Wood Frames – Rustic Frames
It was actually by pure luck that I discovered there were beautiful wood frames hidden within canvas frames.
Gabrielle and I were cleaning up her room and found a bunch of canvases that she had painted on.
She didn't want them anymore but I wanted to save her paintings. I figured that I may as well try and save the paintings by removing them from the frames.
By removing the canvases, I noticed the rustic looking frames underneath. SCORE!!
And since the frames were perfect to decorate with, I used them to decorate her room.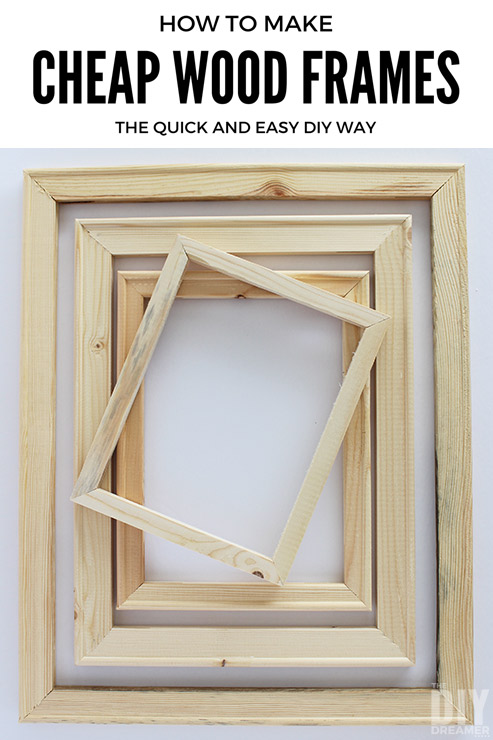 So, what do you think of my DIY Wood Frames? Pretty cool, right?!
I just love it when something cool comes out of something unexpected.
The possibilities with these frames are endless too!
They can be painted and be used so many different ways: think wedding photo booths, think DIY headboard too!
And the best part, they cost as little as a $1 depending on where you buy them. The ones we had here were from the dollar store.
P.S. If you are looking for another unique way to decorate your gallery wall, check this out too: Diamond Shaped Wood and Mosaic Wall Art.
Have a FABULOUS day my friends!

P.S. I'll be linking to these Parties.