20+ Unique Bird Feeders ~ With the arrival of spring, it means lots of birds will be migrating back! YAY! I want to be prepared for their arrival and by greeting them with gorgeous bird feeders. I put together a special collection of unique bird feeders that I'm sure you'll all enjoy.
20+ Unique Bird Feeders
DIY: Summertime Bird Feeder from Moorea Seal.

DIY Bird Feeder from Erin's Creative Energy.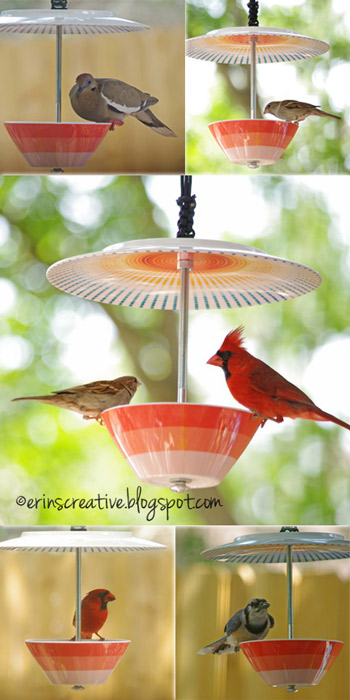 Bird Feeders from eighteen 25.

DIY Candy Jar Bird Feeder from Second Chance to Dream.

Soda Bottle Bird Feeder from Here Comes The Sun.

DIY Tea Cup Bird Feeder from Mommy Moment.

Bird Seed Feeder from Esprit Cabane.

Window Birdfeeder DIY Plans from Ana White homemaker.

DIY Bird Can Feeders from Plum Adorable.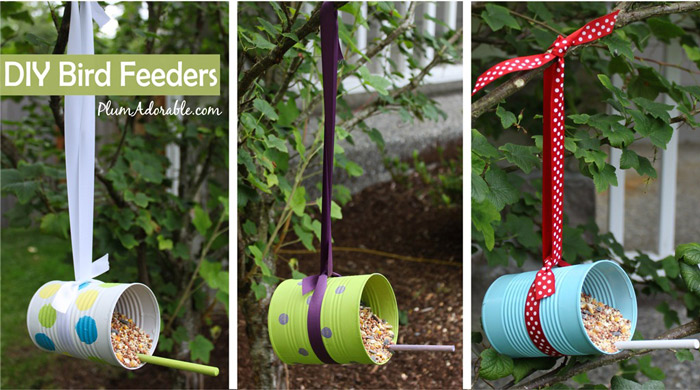 DIY Wine Bottle Bird-Feeders from The Garden Roof Coop.

DIY: Chick-Feeder or Bird-Feeders from The Garden Roof Coop.

Easy Oriole Feeder from Birds & Blooms.

X-Treme Bird-Feeders from Create-Celebrate-Explore.

Acorn Bird-Feeder Tutorial from Tried & True.

Upcycled Bird-Feeders with Found Objects from Junk Market Style.

How to make your own vintage teacup bird-feeders from The Natural Wedding Company.

Upcycled Silverplate Bird-Feeder from Junk Market Style.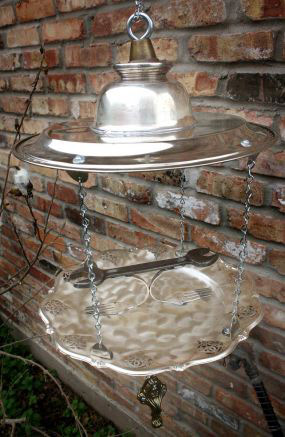 Recycled Bottle Birdfeeder from Centsational Girl.

DIY Teacup Bird-Feeder from My So Called Crafty Life.

Orange Bird-Feeder from Sheri Silver via Donuts, Dresses and Dirt.

Homemade Bird-Feeder from Vintage Teacups from Intimate Weddings.

Repurposed Upcycled Bird-Feeder from Gadget Sponge.

How to build Bluebird Bird Houses from theDIYdreamer.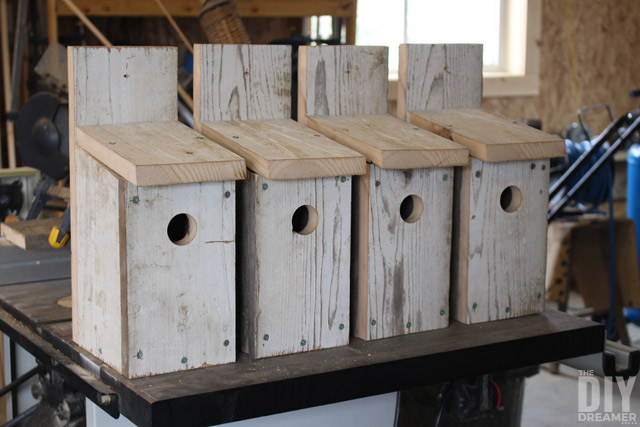 Aren't these bird feeders AMAZING?! I hope they have inspired you!
I love birds and I find bird-feeders are a great way to see them up close!
Looking for more inspiration? Check these out:

Building a Nail-Less, Screw-Less, Glue-Less Birdhouse

I hope you love these bird feeders as much as I do!
Have a FABULOUS day!

P.S. I'll be linking to these Parties.