Learn how to make easy and beautiful homemade Christmas ornaments.
This year we decided to change up our Christmas tree decor. You know how expensive that can be.
The combination of new lights and decorations can add up to a lot of money and quickly.
But we really wanted a new look, we wanted something rustic with a woodsy feel to it.
And like last year, we are trying to keep the cost of Christmas decorating as inexpensive as possible. Which means we had to get creative in order to get a new look for our Christmas tree without breaking the bank.
3 Easy and Beautiful Homemade Christmas Ornaments
We made 3 different sets of homemade Christmas ornaments, that are not only easy to make, but inexpensive too! YAY!
My daughters and I sat down together last Saturday morning and made a bunch to fill our tree. Want to see how easy they are to make?
This post also contains some affiliate links for your convenience. Click here to read my full disclosure policy.
Deer Embroidery Hoop Ornaments
Supplies:
Deer (We removed deer embellishments that were on clothespins. The same process as our Deer Wood Slice Ornaments.)
Scissors
Hot Glue
Instructions:
Step 1: Open the embroidery hoop and insert fabric. Close the embroidery hoop while tugging the fabric, making sure the fabric is nice and tight.
Step 2: Use scissors to cut off the extra fabric.
Step 3: Hot glue the deer (or whichever embellishment you are using) on the fabric.
Step 4: Attach a piece of twine onto the embroidery hoop. And that's it!
Christmas Tree Cookie Cutter Ornaments
Supplies:
Just thought I would share with you this photo that I posted on Instagram too!
Instructions
Step 1: Use hot glue to attach pieces of twine onto the cookie cutters.
DONE! Yep, that easy!
Pine cone ornaments
Supplies:
Instructions:
Step 1: Use hot glue to attach pieces of twine onto the pine cones.
That's it!
3 Easy and Beautiful Homemade Christmas Ornaments
See how easy they were to make?
With these new ornaments and the ornaments we made last year, the tree is absolutely perfect!
Do you want a reminder of the Christmas ornaments we made last year?
Rustic Twig Christmas Ornaments
So what do you think of our Christmas tree decorations? Very pretty right?
I'll make sure to take a photo of our tree all decorated and share it with you!
Hey, are you counting down to Christmas with me?
Outdoor Christmas Countdown Marquee Sign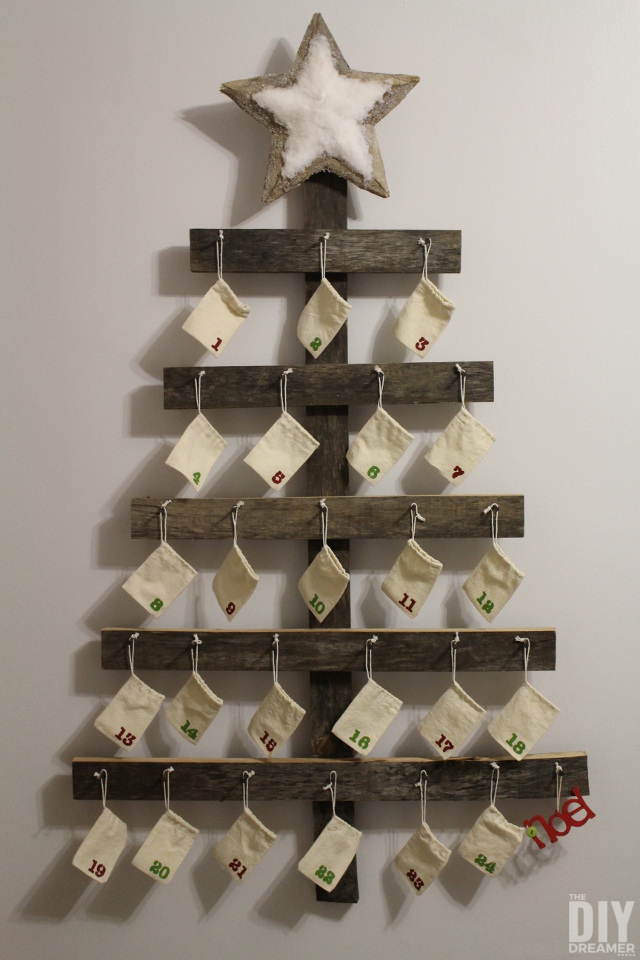 I hope you have enjoyed my homemade Christmas ornaments and that they have inspired you to create ornaments too! You can also check out my other Christmas ornaments for more inspiration
Have a GREAT day!!

P.S. I'll be linking to these Parties.